Prosthetic Innovations, LLC was founded in June 2006, to provide innovative prosthetic care to amputees with permanent phyical loss, specializing in high level below and above-knee, hip disarticulation, hemipelvectomy, above-elbow and shoulder disarticulation.   Partners Christopher Dalmass, Michael Rayer and Timothy Rayer have become known across the nation as pioneers and innovators in this field while developing Prosthetic Innovations, LLC into the most advanced "prosthetics- only" practice.  Their standards of excellence and their compassionate care change the lives of clients and their families each and every day.
PARTNERS
---
CLINICAL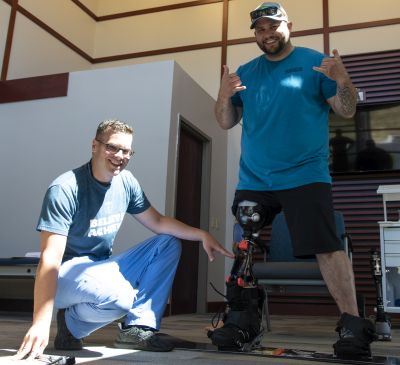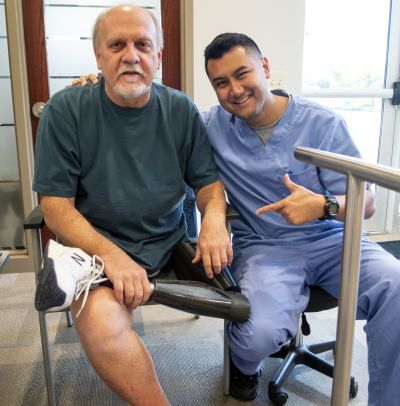 Jared Halverson, CP-MPO                                                 Jon Tuazon
                                                                                            Prosthetic Specialist / Director Of Marketing
TECHNICAL
John Paolone, Jr
Lead Prosthetic Technician

James Bowden
Prosthetic Technician

David Watt
Prosthetic Technician
ADMINISTRATION
Anna Baker
Insurance Authorization Specialist
Mia Bowden
Administrative Assistant  

Tom Rayer
Compliance Manager
Christine Rechner
Office Manager

Erin Steeley
Scheduling Coordinator
Prosthetic Innovations, LLC has developed high quality prosthetic solutions designed to provide our clients with the greatest opportunity for an optimal outcome. We measure our successes in our ability to return our clients to a healthy and successful life. Our capabilities allow us to develop the absolute best possible prosthetic solution for each and every client. Simply following "industry standard" is not enough. At Prosthetic Innovations, LLC we stand for "Can Do." We stand for the part of you which leaps over excuses, sidesteps impossible, adapts to your obstacles and barrels full speed towards your goals!
---
Prosthetic Innovations maintains an in house, state of the art laboratory.  Our manufacturing abilities allow us to expedite the fit process, and offer timely adjustments and repairs when needed.  We work with cutting edge prosthetic technology, and we serve as a beta-test site for emerging prosthetic technologies, giving our clients the opportunites to trial new technologies and give feedback and expereince with these innovations as they come to market.  Our relationship with prosthetic technlogy innovators allows us to give them feedback from our experience, with our goal to advance our clients' functional and fit needs as new prosthetics emerge.
---