Prosthetic Innovations, LLC lower extremity prosthetic program is accessible to all levels of lower limb amputation. Our clinicians evaluate all aspects of each case and together, provide each and every client with access to the most appropriate prosthetic care available. As socket design remains the most critical component to success, our training and experience aims at absolute impeccability for each and every client. Our training and prosthetic-only focus have allowed us to perfect advanced socket designs such as vacuum assist, seal-in suction, the MAS socket and the anatomically contoured CAT-CAM socket design.
Our socket designs utilize flexible thermoplastics along with ultra-light carbon fiber frames to attain both comfort and stability. We are the first facility in the Philadelphia area to apply these advanced composite materials along with the application of vacuum on our Hip Disarticulation and Hemipelvectomy clients. As a result of our "find a better way" philosophy, we have developed a unique socket design for our Hip/Hemipelvectomy wearers that significantly increase patient comfort and function. Our passion is our purpose, and it's you.... our client. Perfecting the fit of your prosthesis through on-site evaluation, education and fabrication, will provide you greater freedom through more confidence, safety and improved limb health.
---
Prosthetic Innovations' clinical and technical staff has extensive experience in providing complete prosthetic care to patients with upper-extremity limb loss. Utilizing our state of the art, in house fabrication lab, we provide the most functional and cosmetic prosthetics for upper-extremity amputees of all levels and ages. Our staff is trained in the latest myoelectric and socket technologies in order to create the most appropriate solution for all upper-extremity prosthetic needs. We have successfully fit our adult and juvenile clients with the i-Limb series hands, Dynamic Arm, Taska Prosthetics hand, and the Bebionic hand. We utilize cutting edge socket designs including Hi-Fi and the Active TH harness to create a comfortable and responsive solution for any type of upper extremity need.  Most recenlty we have successfuly fit the latest pattern recognition technologies (Coapt and Ottobock) that utilize up to 16 electrodes to help the end user control the prosthesis consistently and implement direct grips!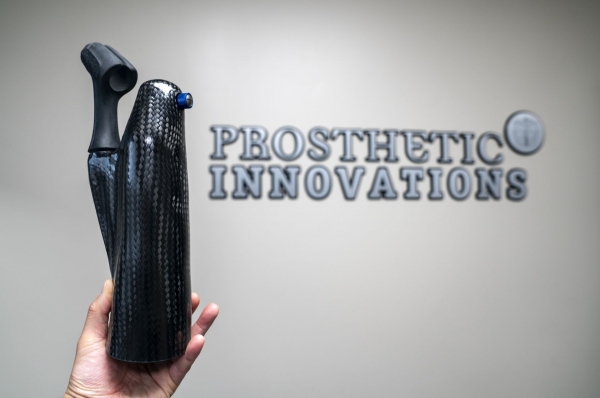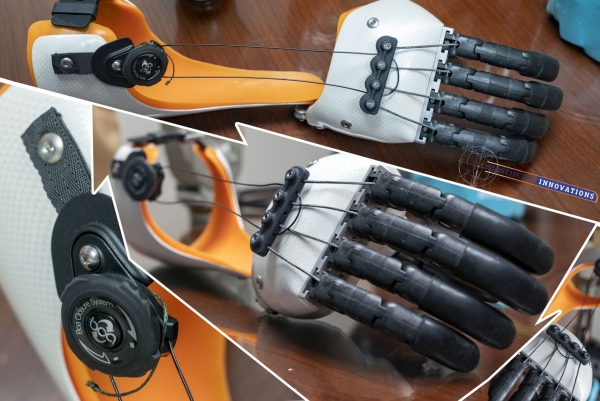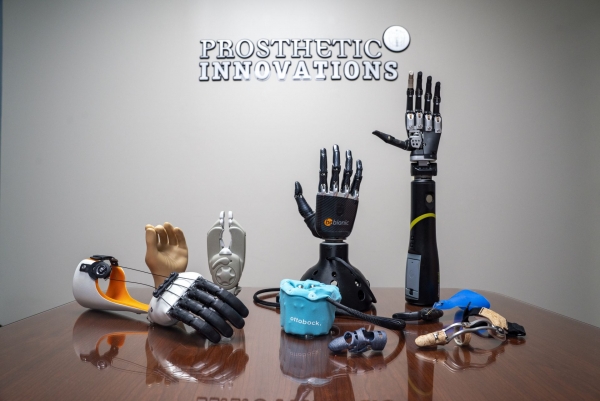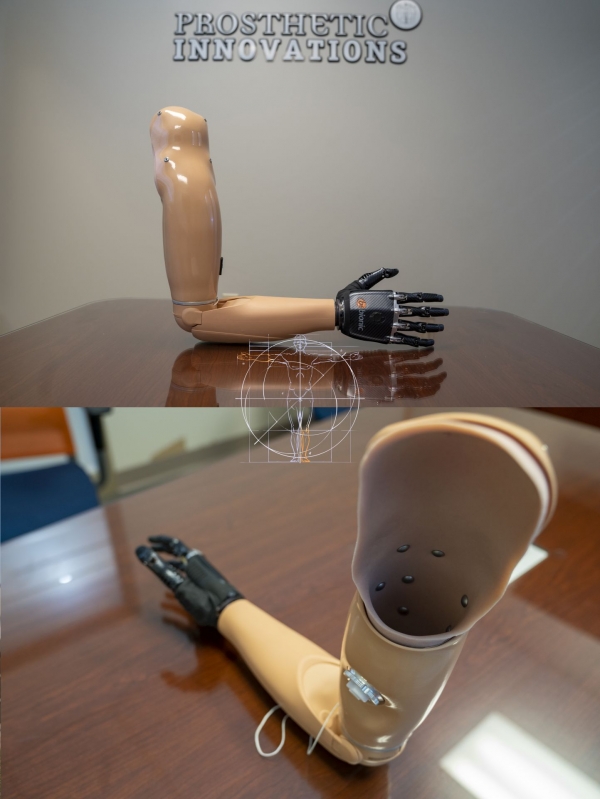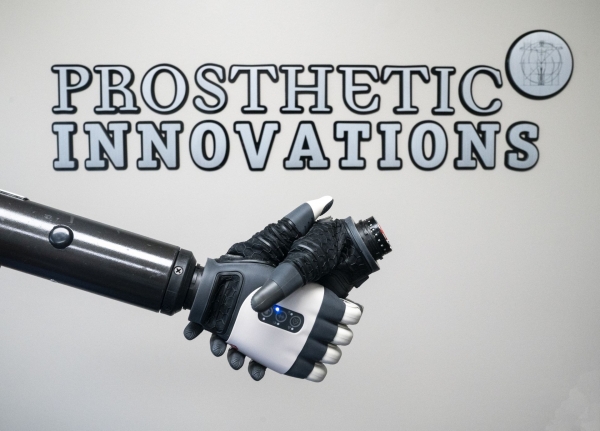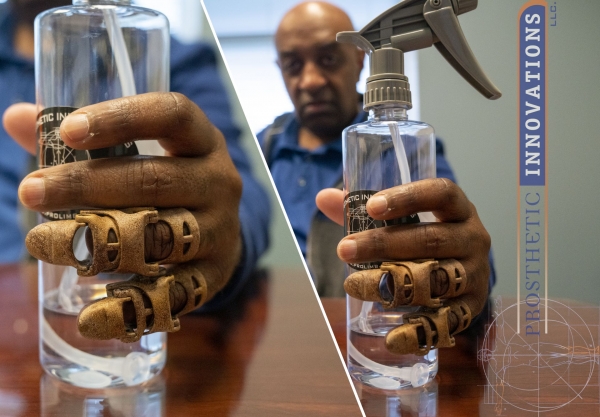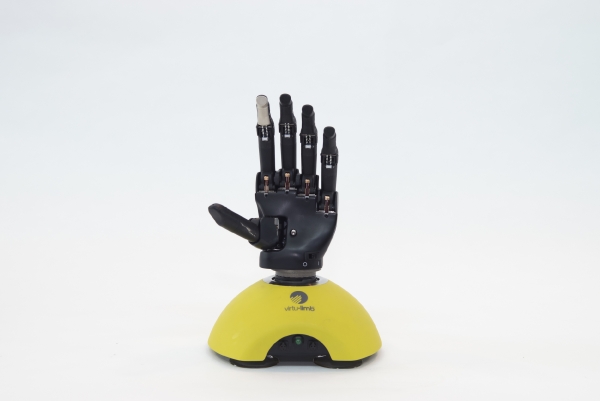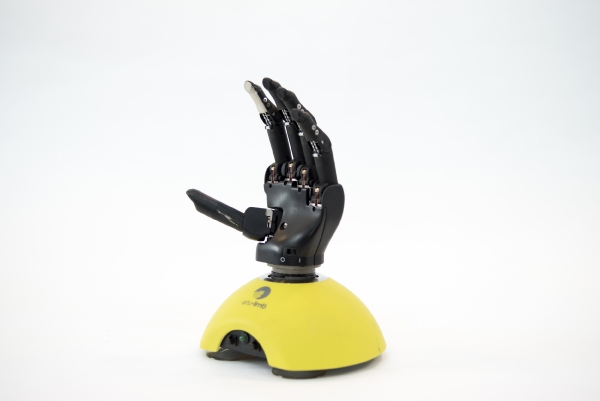 We are dedicated to providing service members who have lost a limb with the most advanced and useful assistive devices in order to return to their highest level of activity. Along with The United States Department of Veterans Affairs, we are among the leaders in utilizing the most progressive prosthetic technology. We work daily with a lot of veterans, both from current conflicts and from previous conflicts so we have a great basis of understanding of what their specific needs can be. We serve as one of the leading prosthetic providers in progressive care for upper and lower extremity prosthetic clients across the country. Serving as a beta-test site for the latest prosthetic technology and employing cutting edge socket designs, it guarantees all veterans' access to the best care available. We are devoted to meeting all of the unique needs of the military amputee community to achieve their full potential.
You have been there for us and now we are here for YOU! Please don't hesitate to contact our clinicians at 610.447.8777 to receive further information.
---
Pediatric clients with limb loss have prosthetic needs much different from adult amputees. Our prosthetists recognize and anticipate those needs, designing and fitting our pediatric clients with prostheses which helps kids be kids. Our experience working with children and their families helps us develop prostheses that can handle the high energy demands of a comfortable and confident child!
---
We offer services ranging from custom air brush painting of sockets to life like silicone restorations. Many of our clients personalize their prostheses to reflect their unique personalities.
---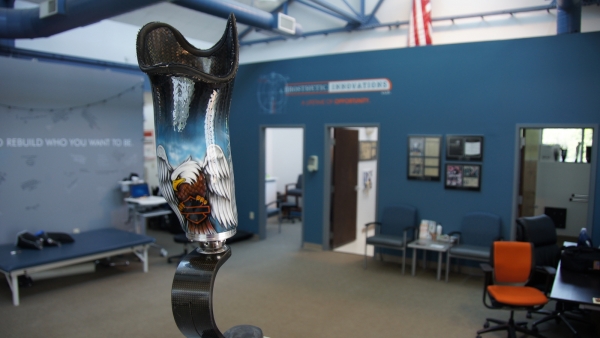 ---