"The greatest gift you can give yourself and everyone around you is a healthy you." Prosthetic Innovations, LLC is proud to launch its Wellness Program, A Healthier You, which is devoted to our client's successes in helping them live and maintain a holistic, healthful lifestyle. Our mission aims at helping our clients become aware of and make choices toward a more positive, healthful life. Led by Fitness and Wellness Program Director Tyl Sadoff, CPT, CHHC, A Healthier You will achieve this by providing events, clinics and workshops focused on the promotion and maintenance of good health rather than the correction and treatment of poor health.
We can assure our clients their prosthetic limb(s) will not be the limiting factor to achieving their health goals. We have the greatest resources to design and fabricate the most progressive prosthetic limbs specific to your desired interests. We work with the lightest and strongest materials possible to increase your endurance. In addition, each prosthetic socket for sporting activities is customized for the individual based on the needs of their activities. When designing any sport prosthesis, our clinicians take into consideration all of the biomechanical and physical needs to ensure they can perform at his or her highest level with comfort and confidence. Whether your goal is to take leisure walks, meditate, play with your grandchildren, swim, get back to work, cook in the kitchen, run a 5k or compete in the Paralympics, we encourage all of you to join the spirit of Prosthetic Innovations, LLC' Wellness Program, A Healthier You, and our mission to achieving a holistic, healthful lifestyle.
Announcing PI Amputee Wellness Group! Online in the comfort of your own home or come to our office. First Monday of each month from 6-7 p.m. Various topics, open discussions and brainstorm ideas. Sign Up Now!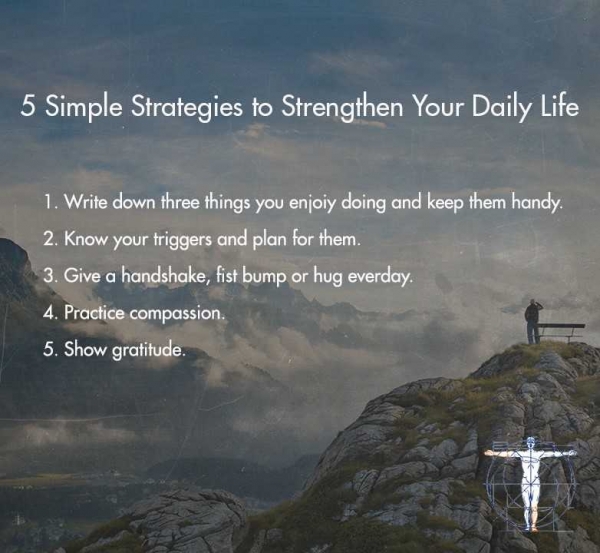 Education, support and advocacy is imporant for anyone dealing with limb loss. We've developed powerful relationshsip with numerous organiztions all across the country. Take advantage of them... they are there to help you and your loved ones!
---
"These guys are the best!"
---
"I am grateful to have the support and expertise of the PI team behind me! Thank you."
---
"I would fly across the country to have Tim from Prosthetic Innovations build me a leg."
---
"Excellent service in every way."
---
"Simply the best. Wouldn't go anywhere else!"
---
"The pride they take in providing a product that impacts the life of individuals is very much appreciated. Thank you!"
---
"I've been a client of PI for more than seven years and I could not be more satisfied with the service. Chris and the staff of PI are not only exceptional professionals but advocates for their patients."
---
"I have developed a relationship that will last a lifetime."
---
"Chris has been taking care of me for quite a few years. He does an excellent job."
---
"Top shelf service and care."
---
"I'm so thankful for the "can do" attitude of the team at Prosthetic Innovations. This limb allows me to do something I was told I would never be able to do again by surgeons and other prosthetists in New Zealand, wear my sky high heels. The quality of the finished product is incredible and I'm so pleased with the end result."
---
"Great place with great people!"
---
"Thoughtful, caring and passionate team. You've made this part of Conall's care easy. Thank You!"
---
"Thank you for caring about us!"
---
This is the best Prosthetist I have ever been to. The staff is great. I couldn't ask for better service and care. I recommend them every chance I get!"
---
Privacy Policy for Prosthetic Innovations, LLC
Last Updated: 10/12/2023
At Prosthetic Innovations,LLC, we are committed to safeguarding your privacy. This Privacy Policy outlines how we collect, use, and protect your personal information. We value your trust and are dedicated to maintaining the confidentiality of your data.

1. Information We Collect
We may collect the following information:
Personal Information: This includes your name, email address, and any medical or health-related information you choose to provide.
Contact Information: We may collect contact details such as your phone number, but it will only be used for appointment reminders or to respond to your specific requests.
Website Usage Information: We gather anonymous data on how you interact with our website, including cookies and similar technologies.
2. Use of Information
We use your information for the following purposes:
Patient Care: Your medical information is used to provide you with healthcare services.
Communication: We use your contact information for appointment scheduling, reminders, and responding to your inquiries.
Website Improvement: We analyze website usage data to enhance our online services and user experience.
3. Data Security
We implement robust security measures to protect your information from unauthorized access, disclosure, alteration, or destruction.
4. Information Sharing
We do not share your email address, identity, or phone number with any third parties, except as required by law or with your explicit consent.
5. Your Rights
You have the right to access, update, or request the deletion of your personal information. If you have any concerns about your data, please contact us.
6. Consent
By using our website and services, you consent to this Privacy Policy.
7. Changes to this Policy
We may update this Privacy Policy periodically. Please check the "Last Updated" date to stay informed about any modifications.
8. Contact Us
If you have questions or concerns about your privacy or this policy, please reach out to us at:
info@prolimb.com

Your privacy is of utmost importance to us, and we are dedicated to providing you with the highest standard of care and data protection.